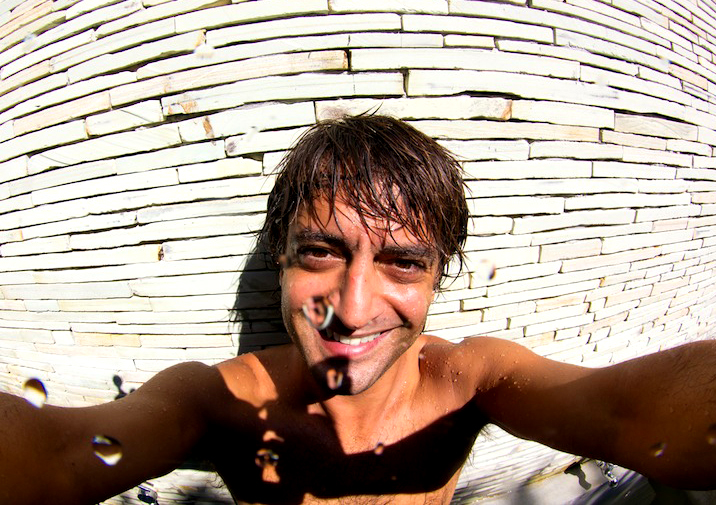 HAMID RAD. Minimalistic Underwater Photographer.
Before focusing on underwater photography, Hamid Rad had been involved in different aspects of tropical marine conservation in Mexico, the Seychelles & the Maldives, from daily data gathering on coral reefs to working with communities on local environmental management policies. Being in the water day after day also gave him the opportunity to develop an interest for underwater photography which with time grew into a passion. Slowly establishing his own style, he refined his work to a minimalistic approach of the underwater world, working on basic compositions & tones. Driven by a fascination for the marine environment, photography gave Hamid the opportunity to capture rare moments in marine creatures' lives and share them with others. People care about what they know. Through underwater photography Hamid found a way to reach people and raise their awareness about the fragility & vanishing beauty of our oceans.
Hamid, how did you first become passionate about photography?
I actually developed a passion for photography with diving. It is a media and form of expression that has always attracted me, I just needed the inspiration that came with the discovery of the underwater world after volunteering for a marine conservation organization in Mexico.
Which desire brought you to take pictures underwater?
I grew up watching Jacques Cousteau's movies and knew ever since that I belonged to the sea. Our oceans are the earth's final frontier, a place where wilderness still exists, populated with magical creatures & monsters. I have been lucky enough to witness things and visit places most people haven't, and always felt the need to share it with others and raise their awareness of the elusive and vanishing beauty of our oceans.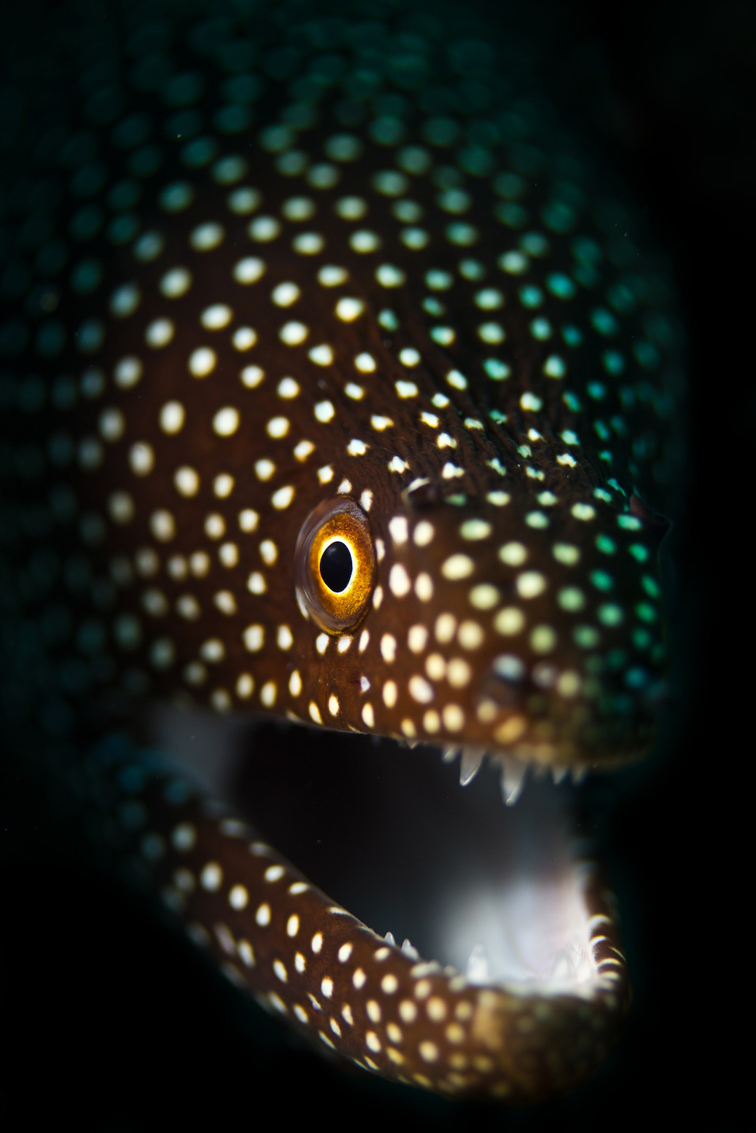 Are you a self-taught or did you attend a course?
Self-taught, my equipment and skills improving with practice & experience.
The underwater light is incredible. What you want to re-create in your photos? What are the main difficulties to make photo under the water, and what equipment do you use?
I like the idea of simple and graphic composition and to use natural light as much as possible. My favorite personal photos are the most minimalistic ones, and I want people that are unfamiliar with the underwater world to be able to 'read' and understand the photo straightaway. The main technical difficulties to make photos underwater are probably to get light & colors right. More challenging is to be at the right place at the right time. Wildlife photography is difficult by the nature of... nature ! Animals are generally quite uncooperative and getting a good wildlife shot· has an important luck factor. I use a Canon 600D in a Nauticam housing and I mainly use a Tokina 10-17mm wide angle lens along with the dedicated Nauticam mini-dome. I rarely use my Canon 60mm macro lens. I really like natural light for shooting but use a single Inon Z240 when artificial light is needed.
There is a post production in your photos?
Nothing but the regular light & color adjustments. I tend to like strong contrasts and saturated colors.
What aspects must necessarily be optimized?
Light & colors ! But with experience & practice, the amount of necessary adjustments generally decreases. The better the adjustments on the camera, the less editing needed in post production.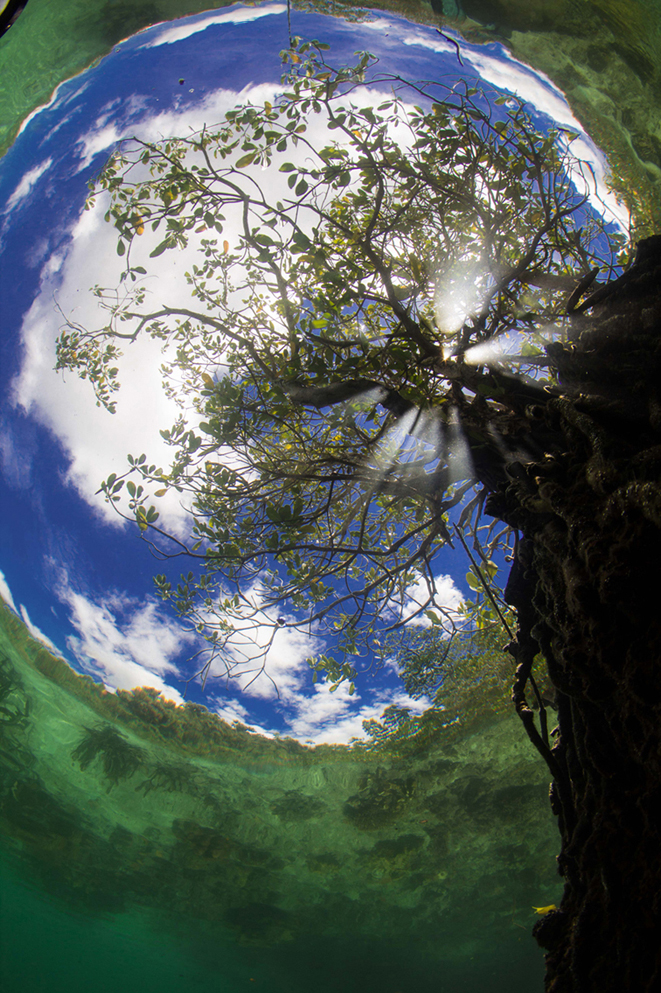 Color photos but also in black and white, very rare in underwater photography ...
I like monochromatic photos as well as black & white because it gives a timeless dimension. Simple contrasts & colors intensify this lasting impression. It is challenging, especially in the profusion of colors & life of tropical marine environments.
Make you photo also on the surface?
Not that much. I actually only use my 600D for underwater and have a compact Canon S100 for topside photography.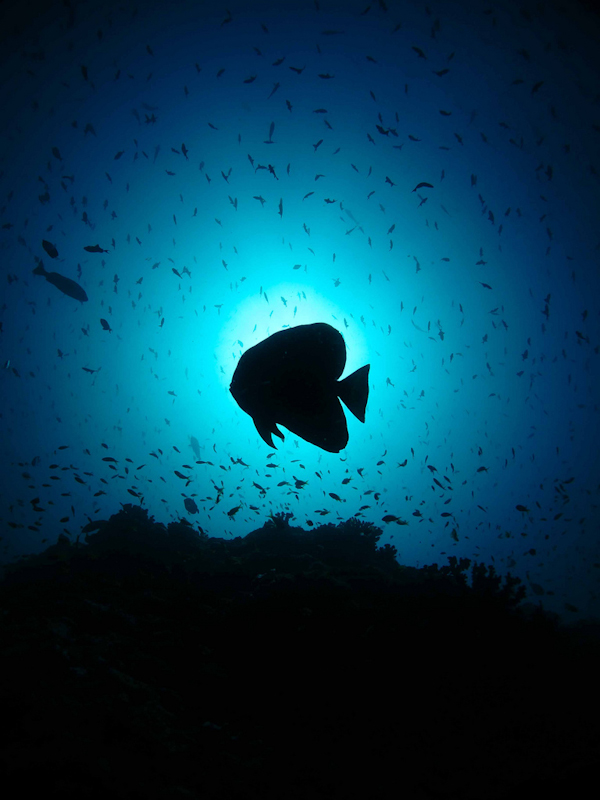 What are your future plans?
See more of the world before it is gone ! I hope to make myself a name with my photography work through an artistic approach rather than illustrative. I do prints of all sizes and I am working on organizing a photo show with my work in Paris in 2013.
Cristina Chiarotti © Foto-Review.it
© Foto di Hamid Rad - Minimalistic Underwater Photography